There are two main types of illegal activity that are being blamed on the massage profession when in fact they are not massage businesses nor do they have anything to do with massage therapy. The main activity is that many are using massage to disguise their business that is involved in sex work/prostitution/brothel. The other is that some of these places are also involved in human trafficking.
These places are often referred to incorrectly and placing the blame on massage therapists. The terms are being used incorrectly. Reports of "Massage Parlors" really means that it is a brothel disguised as a massage business. We need to start calling them what they are. Many people will think that they are just massage therapists gone bad…but they are not. Massage is Therapy. Massage therapists attend massage school, take and exam, apply for licensing and are subject to background checks.
Foot massage places and Asian Massage Spas are often used for covers for sex work and sometimes human trafficking. There are often exemptions in massage laws that allow Reflexologists to practice without a massage license. There are many places saying they are offering Asian Massage when in fact a true spa/clinic will never say they are offering Asian Massage. They will call it whatever type of Asian Massage it is that they are offering.
The Board of Massage in States only have jurisdiction over licensed massage therapists who do things wrong, even though most states have laws that say you cannot use the words massage unless you are licensed to do so. When unlicensed massage is investigated, they often run into human trafficking which can be run by drug cartels which needs a whole other level of law enforcement to properly process those crimes.
Build Relationships with your local law enforcement agencies.
Begin the process of working with your local law enforcement agencies as soon as possible. Sandy Fritz in her article in Massage Magazine recommends doing this before problems begin. Create a handout/information sheet to give to law enforcement about your massage business and start with just introducing yourself. Learn about how your local law enforcement agencies work. Many are reaching out to communities to talk at coffee houses and having open houses to engage the community. Talk about how massage therapists are subject to sexual harrassment by clients and how it has affected your business.
How to Report Illegal Storefronts or Suspected Human Trafficking
You really won't be able to tell if it is a issue of human trafficking or a brothel disguised as a massage business unless you know someone who went there for sex services and can confirm that trafficking is in place. While there are some key signs like having lower prices, covered windows, neon window signs, late/all night services, it isn't always a brothel or human trafficking business. It is important to have a working relationship with your local law enforcement agencies so that you can call them up at any time and say "hey…I am not sure what is going on over there…but they are open all night and there are people living there (or whatever)."
Don't worry about reporting a place for suspected trafficking or sex work. Your actions do not automatically get the business in trouble. The anti-trafficking groups have specialists to determine what is and isn't trafficking. Your report might be the latest report from multiple consumers on a place or pattern. They can't develop a pattern of trafficking behaviors without the efforts of concerned citizens who file reports. Worried about your identity? You can choose to be anonymous.
With your information in hand, investigators apply expert tools and education to make a determination about illegal activities. Take piece of mind knowing that your word is not the final word and innocent people and businesses are highly unlikely to get caught up in a series of unfortunate events.
Do you suspect the business is operating illegally? Report it!
Start with contacting your board of massage. While they mainly deal with licensed massage therapists, they may be interested in knowing about the problem. Some do investigate.
File A complaint with your local law enforcement.
Work with your city/county council to bring awareness to the issues and work on solutions. See this example from a small town in WA State.
Any place operating without proper business paperwork is suspect to trafficking practices. Contact the National Human Trafficking Hotline.
The Federal Trade Commission accepts complaints regarding fraud and unfair business practices.
Report all suspicions to authorities. They can assist you with next steps. But know in advance it is a very simple process that takes very little time.
Next Steps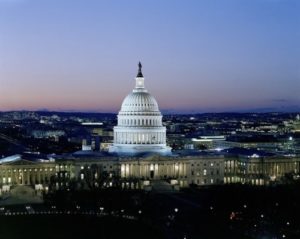 Most state laws for massage include language that says that only a licensed massage therapist can use the words massage. One of the problems is that an unlicensed massage business is usually the last thing on law enforcements minds and their already overburdened systems. Getting them to work with the massage profession is one of the challenges.
Contact your legislators and ask them to create laws that prevent storefront businesses from operating without business registration. Many local legislators have town halls, social events and other ways to contact them. Go and meet them and learn what is happening in your community in general. Let them know you are a massage therapist and explain the issue to them. Work with them to create laws and connect with law enforcement officials to make changes.
See this story of a small town in WA State that worked to solve the problem together.
Read and study this document: Untangling Massage, Human Trafficking, and Prostitution which outlines the problem and provides some ideas for legal solutions to the problem.
Start and run your own local network to work in your communities to solve issues like this and to promote the massage profession in your area.
Reclaim Our Name Initiative – Massage is Therapy.
Advocacy Toolkit from LMTbodypolitic.com/Usolmt.com