In massage school and in CE classes you probably learned many things that you can do to name your business correctly, screen clients and what to do if you a client gets an erection on the massage table and what to do if someone asks for a happy ending.
Unfortunately, you can do all of those things and still be contacted by those other folks looking for sex or even worse yet, still be assaulted. We should not even have to do these thing but we do. Our massage professional associations have let this go on for way to long. It is important to contact your local police department as a profession and ask them for advice and help on what you can do in cases where people are just emailing or texting you and make them aware of the prolems we are having within the profession. Some states/counties are working on creating task forces to investigate issues of illicit massage businesses and human trafficking. Find the resource in your neighborhood and get connected.
Start the movement in your area: Massage is Therapy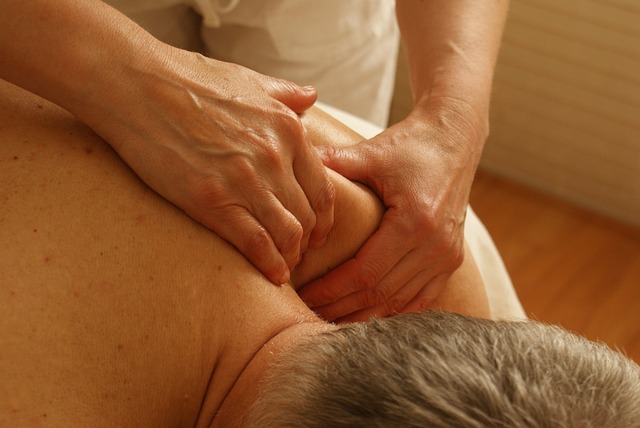 Marketing Yourself
One of the first things to think about is how to name your business. Using words like Bliss, Heavenly touch, Release Massage, Full Moon Massage, Helping Hands and other words that could be mistaken by a pervert as in invitation for happy endings. To protect yourself from potential unwanted requests, make sure you are marketing yourself as professional. This includes having professional photos on all of your social media accounts and making sure they are private for your friends only. When you have photos of you in your bikini with people drinking shots out of your navel on the beach during summer break on your social media accounts, it just adds to the risk of doing business as a massage therapist. When listing your information on the website, if you are placing a link to your business on a free listing page, stay safe! Make sure the businesses listed there are legitimate. Follow links to learn if the businesses may appear to offer illicit services.
You can also create a page on your website that actually triggers those words and have the page filled out with the information that tells them to look elsewhere and that they are looking for sex work and Not Massage Therapy.
Develop a screening process that can weed out those who are seeking "other" services, so that you don't end up with someone trying to solicit you for illegal behavior. Some screening methods are:
Not taking last minute/same day appointments. (Not always effective and many people are visiting from out of town or have acute pain issues that develop that they need immediate help with.)
Not using online scheduling or limiting your online scheduling to only current clients. That would mean talking to everyone before they book but that in itself does not mean much.
Look for keywords in communications that may indicate they are looking for something more. Keywords like groin work, asking if they can go undraped, asking if you do other work and many other signals.
How to opt out of Google search terms.
Google allows you to control some aspects of how you show up in searches. Use these tips to avoid being found for the wrong reasons. Remember, effective marketing not only draws in your ideal clients, it pushes away clients who are wrong for you. You can use this both for safety purposes (avoiding erotic massage searches) and for general marketing.
First, you need a Google analytics account. This is free to set up- they want you to connect your business. Use an email address that can continue to be associated with the business, because you cannot change it in the future. You can get a free Google address that is businessname@gmail.com, and forward all emails to your preferred account. You can also get a Gsuite account that is info@businessname.com for $5 per month, with access to all Google products.
Once you have your analytics set up, go to Properties -> Tracking Info -> Exclude Search Terms. From here you can add a list of words that you want NOT be found under, for instance, erotic, rubmaps, etc.
Professional Ethics
Massage therapy involves touch and touch is sensual and intimate. Knowing this and understanding how to deal with the body's response to touch by creating professional boundaries can help guide your practice. It is normal to get an erection on the massage table. The problem occurs when the person asks to have something done about it. This is easily remedied by saying No, Massage therapists don't do that. I don't do that and educating the person that only Sex Workers do that and saying it in a professional way.
Get Involved and Take Action
The massage profession has been used by Sexually Oriented Businesses/Brothels as a front for prostitution for way to long. The best way to start working to get massage the respect it deserves is to promote massage therapy in your local city/county community.
Starting your own local group can be a great way to supplement your income. As an organizer of a group, you can create monthly in person or online CE classes and charge a membership fee. It doesn't have to be a non-profit but it could be. The local group would connect with other local groups making it a state wide effort. Dealing with things in your local community and working to change the profession from the ground up, you will be able to create policy and awareness rather than having to fight for recongnition.
Learn how to start a local group.
New York State Massage Therapists
North Carolina Massage Therapists
Find a local Group by clicking on your State and looking in the resources. -coming soon.